While Staying at Manilak Resort Get the full experience of the Big Manistique Lake by renting one of our 24 foot Pontoon boats by the Day or by the Week.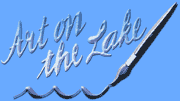 Manilak Resort is open year round for your vacation fun with year round activities to enjoy.

Winter
Fall
Snowmobile right from your front door! Snowmobile many miles of well groomed trails - it's a winter wonderland! A heated repair area is provided for our guests - if needed. Cross-Country Skiers will be delighted with the plenty of miles of trails nearby. Enjoy ice fishing on the Big Manistique Lake! Fish for Perch, Walleye, and great Northern Pike - create memories and a lifetime of winter experiences! Our area also has an indoor and outdoor ice rink that is situated close to the resort.
You will "fall" in love with the color season that the Upper Peninsula is famous for. Enjoy Fall - there is no comparison - scenes of extraordinary color cover the landscape. Hunters will enjoy the state hunting grounds that are adjacent to the Manilak Resort! Experience hunting for: whitetail deer, black bear, grouse, duck, squirrel, and geese. Fisherman will enjoy this season of walleye, jumbo perch and the terrific salmon fishing that's just a short drive away.
Spring
Summer
The Trillium cover the ground and forests like a blanket of white petals or fallen snow everywhere you look! Spring welcomes fisherman to Big Manistique. Trout Season opens each year on the last Saturday of April. Northern Pike and the Walleye season opens on May 15th and the guests love it. The last Saturday of May will welcome Bass season. Also you can throw out a line for the great Perch we have in the area. The birds return to the U.P. and the flowers begin to pop right out of the soil. Come visit the Manilak Woods and see the beauty, you may even experience the thrill of Morel Mushrooming!
The warmth of summer will bring sunshine and gorgeous warm days filled with great fun. Fishing, boating & swimming in our clear water and sand bottom lake is a summertime favorite of guests. Enjoy the thrill of water skiing, relaxing in the summer sun on our landscaped beach, biking, hiking or explore the attractions and events that make the Upper Peninsula of Michigan unique and exciting. Settle into the evening around a lakeside campfire. Enchanting stars fill the skies while you and your group chat and relax. We look forward to your visit!
"Kick back at Manilak"
Equipment Rental by Advance Reservation.
Sorry, No Rain Checks.

RATE SHEET

WEEKLY

DAILY

Pontoon Boat 24ft.

$550.00

$150.00

Boat Motor 9.9 h.p.

$150.00

$40.00

Roll-A-Way Beds

$30.00

$15.00

Baby Cribs

$30.00

$5.00

Life Jackets (required by law)

$5.00

$2.00